Our Mission
Beacon House becomes a "Home away from home" for patients and families that travel across the U.P. to receive specialty medical care at U.P. Health System- Marquette and the Upper Peninsula Medical Center. The private, nonprofit, donation-based organization ensures that families never have to ask, "Where am I going to stay and how am I ever going to be able to afford it?" during a medical crisis.
Our plans for the new Steve Mariucci Family Beacon House include you!
For the past 18 years, Beacon House has provided a home away from home for patients and their families receiving critical medical care in Marquette. The hospital has now moved, is opened and providing care to patients from across the Upper Peninsula.  To continue our mission as the U.P.'s only hospitality house, we need to open our new facility as soon as possible.
Right now, the Coronavirus has the world in turmoil. Every one of us is thinking about the health of a loved one, and what will happen if they get sick. Our new Beacon House will be next door to the Upper Peninsula's regional hospital where patients will most likely be transported from all across the U.P. for lifesaving care. There couldn't be a more important time in our lives to pitch in and get it built. Every gift will get us closer. Please help if you can, because we never know who will need us next.
Steve Mariucci helped launch the Legacy of Love campaign. He and his family have pledged $300,000 to help us build our new Beacon House!
We are now asking you, every church, business, organization, past guests and everyone who believes in this cause to help us reach our goal of $3 million dollars so that we can begin building our new Steve Mariucci Family Beacon House!
If you'd like to speak with us about our project and timeline, please  click here to send us an email or call us at 906.225.7100. We'd love to hear from you!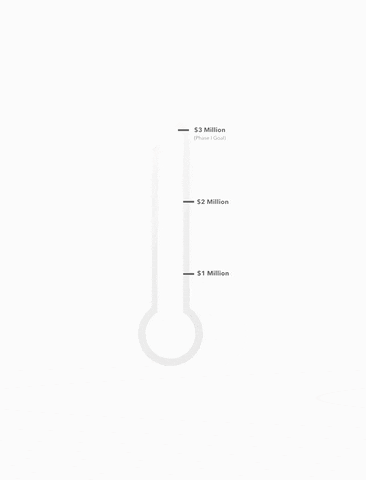 Steve Mariucci Family Beacon House
As a native of Iron Mountain, Michigan, Steve Mariucci is well aware of how difficult traveling across the Upper Peninsula is in the winter. He understands the importance of families having a safe place to stay when a loved one is in the hospital in Marquette and back-and-fourth travel isn't an option due to blinding snow storms and blustery weather. But he learned first-hand the other purpose of Beacon House when his own mother was transferred to the Marquette hospital and all his family wanted to be near by. Any hotel would have easily accommodated the six grown-children and their dad, but the critical nature of Mrs. Mariucci's illness brought the need to be close by. Staying at Beacon House, Steve and his family experienced a special respect from other guests who were also experiencing a crisis of their own. The family was able to be together to make critical decisions without distractions.
At Beacon House, Steve could be a son, apart from the notoriety of NFL fame. For all the years since then, Steve and his wife Gayle have supported Beacon House with generous monetary gifts.
The Mariucci Family Foundation funded the largest fundraising event in the U.P., "The Celebrity Golf Classic", to support annual operations, and has included Steve and Gayle's children and close friends, Tom and Lupe Izzo, as well. The Mariucci's are a generous and compassionate family and are well deserving of the new Beacon House being named in their honor. Without their support, thousands of families would not have had a place to stay during the most difficult time of their lives.